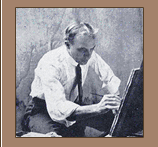 PAUL SAWYIER (1865-1917)
Kentucky's foremost American Impressionist
painter. During a thirty year span, it is estimated
that Paul Sawyier created up to 3,000 works of
art, including portraits, etchings, landscapes, and
waterscapes in pencil, pastel, watercolor and
oil.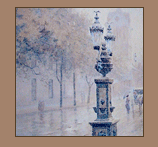 When an image is selected for reproduction as
an art print, it is now photographed by digital
camera, and color corrected by computer to
most match the original. Color printing plates are
created and the image is printed in the most
permanent inks available on a lithography
machine. The paper used is acid free and has
a 25% rag content. This total process is known
as "photo-mechanical lithography".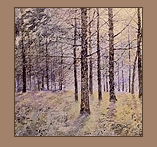 The Kentucky limited edition art print market
started in 1965 in Louisville, Kentucky when
Wood Hannah created Frame House Gallery
to reproduce the wildlife art of Ray Harm. Since 1968, Paul Sawyier Galleries has released
200 limited edition prints. Usually, three or four
prints are released a year.